Zibbet relaunch has been a not pleasant surprise
I have had a free zibbet.com account since October 2013. At some point it even seemed that zibbet could become a good alternative to etsy.com and I seriously considered to go premium after my first sale. Today I received a mail on zibbet relaunch and of course I was very eager to check out the new version. It turned out to be a major disappointment.

Starting with the looks of the site.



Just compare these two pictures: the one on the left is from the new zibbet shop, the one on the right – from etsy.com.
There was exactly the same picture uploaded to both shops and both pics are shown in the comparable size here.
The zibbet photo looks (as described by other zibbet sellers) "grainy" and "pixelated". Everyone who has ever tried photo editing will tell you that the "grainy" effect comes from increasing the image resolution beyond its original pixels. This is why upsizing of the resolution must be done very carefully. Zibbet just did it – automatically – in one go – for everyone.
There was more unpleasant surprise. Most of the functions under my free account version were just gone. This is the new shop settings page- looks pretty basic without much choice left: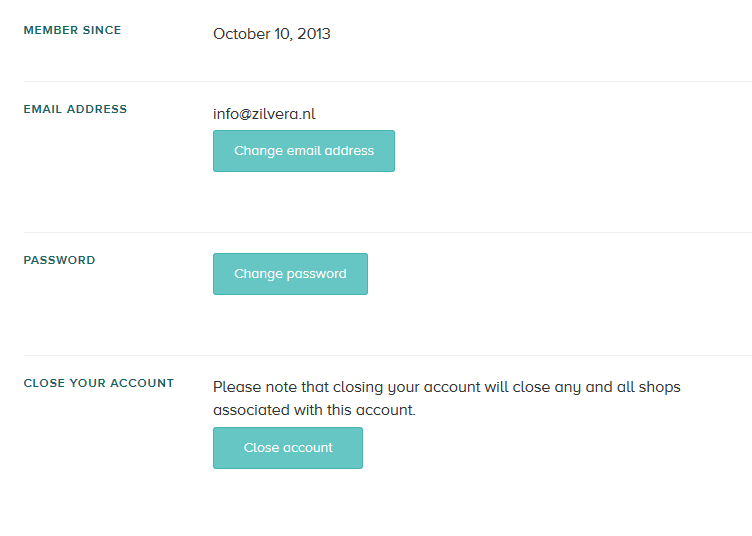 Many free available options were gone

Proceeding to the item management I discovered that many – previously free available – options need an upgrade to unlock. The free account has been stripped pretty much of everything:
1. number of images reduced from 4 to 1
2. number of free items reduced from 50 to 10
3. no shop stats are shown
In order to get access to these previously free features a Starter package of 4$ a month must be chosen. The "real" premium account now costs 96$ a year (on annual basis) or 120$ (on a monthly basis). And it is not possible for a Seller to pay the subscription using PayPal. Though the revenue from sales comes mainly onto a PayPal account, you still need a Credit or a Debit Card to pay the cost of running your shop. Does not make much economical sense.
Another feature which is advertised as an "improvement" is the possibility to meet the Seller. That means that my real name is now made public and there is no way to block it. To me it looks more as violation of my privacy.
There are more issues. The font which gives serious eye strain. I found no way to upload a new banner (the old one is completely misshapen) nor my shop policies. Probably need to upgrade to unlock those as well. Loading pages takes ages. The link to the community was gone. These could be start-up hiccups…let's hope that they are probably going to be fixed by the admins. However the main issue remains: you get much less for more money.
According to posts on etsy and zibbet forums quite a few sellers have closed their zibbet account following zibbet relaunch or are going to do it. I will probably do the same. Not a single sale in 9 months – I am not going to miss zibbet.com.

 

If love is without joy, separation will be without sorrow … (I will probably miss my fellow zibbeters but there will be other ways to stay in touch).